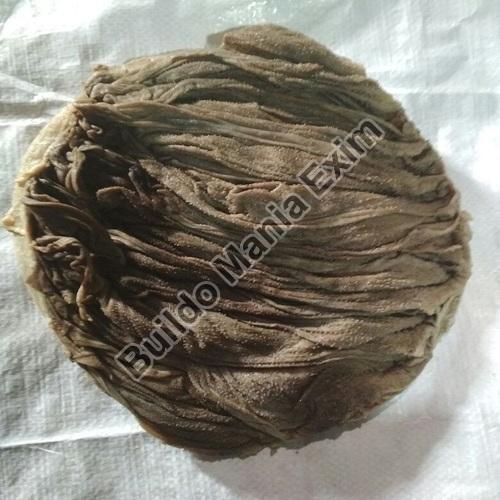 Omasum is a unique digestive organ of buffalo. It is the third compartment of the stomach. The Omasum comes after the reticulum and rumen but before the abomasums. Different ruminants consist of other omasum structures. The function of the Omasum is based on food, and it is developed through a massive evolution. Beef or buffalo omasum is one of the favourite Chinese disheswith huge popularity in the food industry.


The Uniqueness of Omasum
Organ meats are an excellent source of nutrients people have consumed since ancient times. Recently, due to the changing food habit, the global population prefers to consume several animals' organ types of meat. Ruminant animals like buffalo, cows, and sheep have multiple stomach chambers to digest the food properly.
Tripe is the edible muscle walls of the stomach of these animals. In the market, it is sold for human consumption. It is a chewing texture with a mild taste. People mainly cook this organ meat by moist heat methods such as stewing or boiling.


You can get the flavour of this meat if you cook it properly. Many people add stuffing such as herbs and spices in the Omasum to make it more delicious.Fresh salted omasum suppliers in India provide excellent quality omasum.
Nutrients Benefits of Omasum
Omasum is a type of organ meat that has high nutritious value.Salted buffalo omasum exporter tries to provide excellent quality omasum with huge nutritional value.
• It is low in calories but loaded with essential nutrients to maintain a robust body structure.
• A significant number of calories, fat, protein, vitamin B12, calcium, zinc, iron, magnesium, and phosphorus are present in the Omasum.
• People who have protein deficiency can consume this organ meat. It is helpful for muscle development, tissue repair, and creatinga robust immune system.
• You can get nine essential amino acids from an omasum soup or curry.
• It is a protein-rich diet that is excellent for reducing excess weight and maintaining a healthy weight.
Omasum Famous for Vitamin Source
A pack of omasum contains essential vitamins and nutrients. A 150 gram of cooked buffalo omasum provides 25% of selenium and 155 of vitamin B12 and zinc. Vitamin B12 is necessary for producing red blood cells, energy production, and nerve transmission. Zinc is vital for cell division, immune function, and carbohydrate metabolism. Selenium is a mineral that is a powerful antioxidant of your body. It is essential for DNA production, metabolism, and thyroid health.
You will find many fresh salted buffalo omasum suppliers who can supply the buffalo omasum at a reasonable price in the market. But you need to select the authentic and good quality Omasum that is fresh and export quality. You can ask the supplier to provide a few samples of buffalo omasum before buying into huge quantities.


You can get various authentic exporters who can provide the fresh Omasum at a reasonable price on the online market. But you must select the genuine omasum exporter for ultimate health benefits.